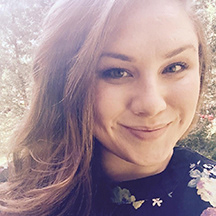 Hi there! I'm Kristen, a surface artist with a passion for infusing whimsical yet classic elements into my work. Nature and typography serve as my main sources of inspiration, resulting in art that is both enchanting and timeless.
One aspect that sets me apart is my insatiable curiosity and desire to learn. I thrive on constantly exploring new mediums and techniques, always seeking to expand my artistic repertoire. This eagerness to discover extends beyond the realm of art as well. Whether it's delving into the world of gardening or immersing myself in a new subject, I find that these diverse experiences often find their way into my creative endeavors.
I have been involved in creative fields for over a decade, and my journey began with a Communication Design Degree from Pratt Institute. After completing my education, I ventured into the realms of stationery and graphic design, honing my skills and gaining valuable experience along the way. However, my heart yearned for something more, and it was then that I decided to follow my true passion: surface art.
As a surface artist, I delight in the process of transforming everyday objects into captivating works of art. Whether it's designing patterns for textiles, illustrating intricate motifs for ceramics, or crafting visually striking wallpaper, I pour my heart and soul into each creation. My goal is to evoke a sense of joy, wonder, and beauty through my art, while leaving a lasting impression on those who encounter it.
With every brushstroke and every intricate detail, I strive to create art that resonates with people, bringing a touch of whimsy and elegance into their lives. I believe that art has the power to inspire, uplift, and connect individuals on a deeper level, and I am thrilled to embark on this creative journey alongside you.
Thank you for joining me in celebrating the beauty of art, nature, and typography. Let's explore the world of surface art together and create something truly magical!