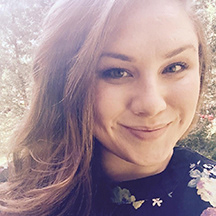 Hi, I'm Kristen!
I'm a surface artist with what I like to describe as a whimsical yet classic style influenced by nature and my love of typography.  My urge to constantly be learning something new heavily shapes the work that I do; whether it's discovering a new medium or learning how to garden, it always seems to find a way into my art.
I've been working in creative fields for over a decade. After getting a Communication Design Degree from Pratt Institute.

I went on to work in stationery and graphic design before switching gears to pursue my true love: Surface art!